QIKFIT PORT is designed to provide a discrete, flexible housing for our QF05 range. Designed to install in an industry standard 80mm cutout, QF PORT is suitable for installation in a wide range of furniture. Specify with QF05 TUF-R HP USB charging and/or data/AV modules.
In combination with a concealed QF30 Power Supply or QIKPAC battery – for a convenient high power solution.
We test every pin on every connection in every socket
All units are manufactured using ISO9001 quality controlled components and practices and are 100% tested before dispatch.

materials:
• High strength fire retardant polycarbonate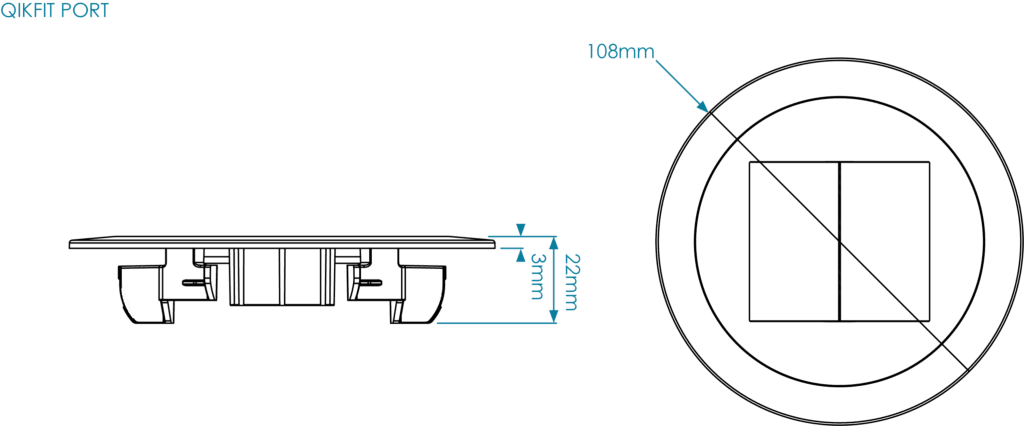 all your questions answered
What can be specified in QF PORT?
The following QF05 modules :
QF05 TUF-R HP*
Blank fascia
Removable blank fascia
HDMI keystone coupler
3.5mm stereo keystone coupler
USB type C keystone ext cable
USB 3.0 Type A keystone ext cable
Cat5e/Cat6 data
VGA 300mm M-F
Pull through fascia (please inquire)
*Note: QF05 TUF-R HP will require connection to OE's QF30 PSU (Power Supply) or QIKPAC Battery