Don't be fooled by its size – PIXEL packs a powerful punch with its ability to provide power to meet your requirements in a compact design. Fitting into a standard 80mm cut-out without the need for tools, PIXEL is suited to installation in a wide range of furniture.
PIXEL comes as a single AC power socket.
We test every pin on every connection in every socket
All units are manufactured using ISO9001 quality controlled components and practices and are 100% tested before dispatch.

cable options:
PIXEL may be hardwired to:
• mains AC plug 
• Male Wieland GST18 connector for "soft wiring" e.g. connection to an under-desk power modules or direct to a floor socket via a starter cable.
materials:
• high strength fire retardant polycarbonate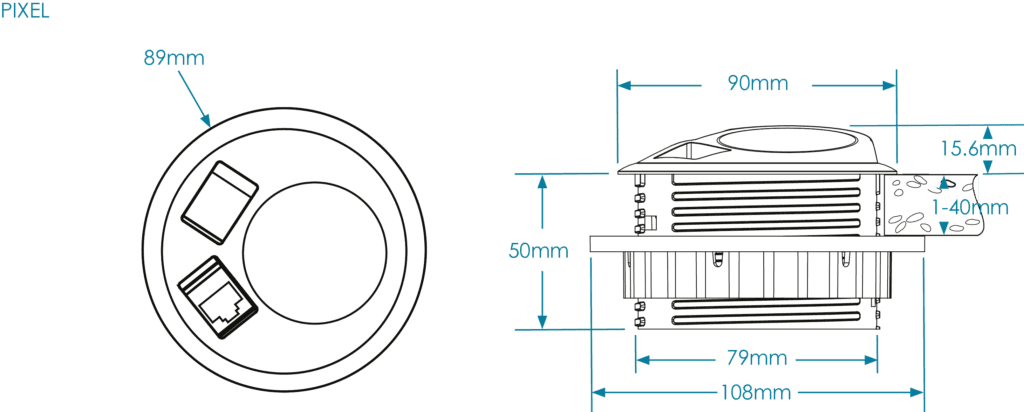 all your questions answered
Can PIXEL be mounted on a horizontal surface?
Yes! PIXEL is designed to fit into a standard 80mm cutout. The angled socket prevents liquid ingress in horizontal surfaces.