Fitting into a 60mm aperture and with a depth of only 44mm, PIP is ideal for integrating power into small spaces. PIP can be installed into panels or furniture and is suitable also for personal power in lockers. 
We test every pin on every connection in every socket
All units are manufactured using ISO9001 quality controlled components and practices and are 100% tested before dispatch.

cable options:
PIP may be ordered:
• Hardwired power cord to AC plug,
• or Hardwired power cord to GST18-3, or
• Hardwired power cord to OE J coupler
materials:
• Body and back: Nylon Socket fascia
• Polycarbonate Bezel – ABS with optional metal inlay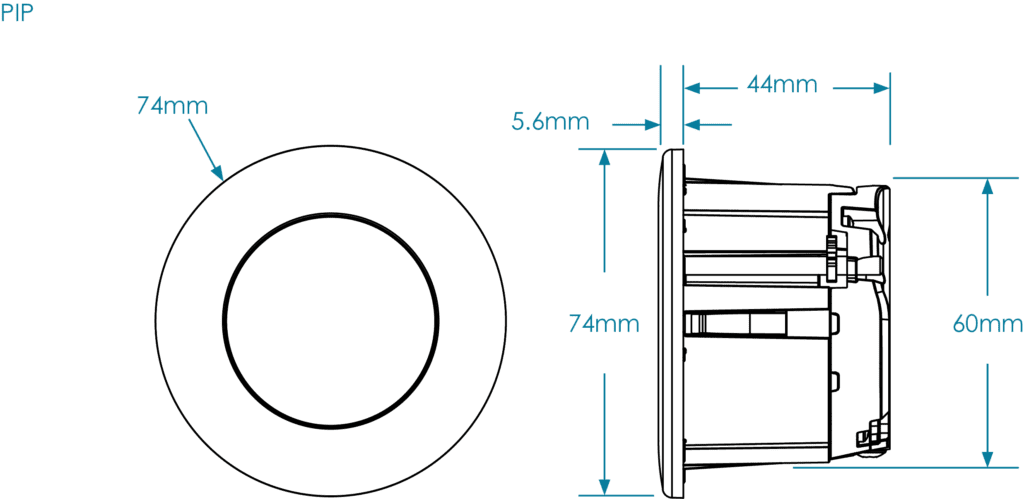 all your questions answered
What size openings does PIP fit into?
What thickness surfaces will PIP mount into?
most surfaces 0.9mm to 30mm thick
Panel mount clips for surfaces 0.9mm – 3mm thick or Screw clamps for surfaces 0.9mm – 30mm thick