Designed to provide the user with a conveniently locatable power or USB charging socket, PENDULUM adds style & a splash of colour to the workplace with its many socket and colour options. The PENDULUM module can be securely fixed under a table edge using our special chrome PENDULUM CAGE & optional cable tidy, and up to 3 PENDULUM modules can be conveniently located in a 80mm grommet table top PENDULUM CRADLE.
We test every pin on every connection in every socket
All units are manufactured using ISO9001 quality controlled components and practices and are 100% tested before dispatch.

Cable options: 
PENDULUM may be hardwired to:
• mains AC plug – male Wieland GST18 connector for "soft wiring" e.g. connection to an under desk module
• a mains supply socket via a starter cable
Materials:
• body: high strength fire retardant polycarbonate
• 42mm modular power socket /TUF fascia: polycarbonate
• integral cable strain relief and flexible moulded cable gland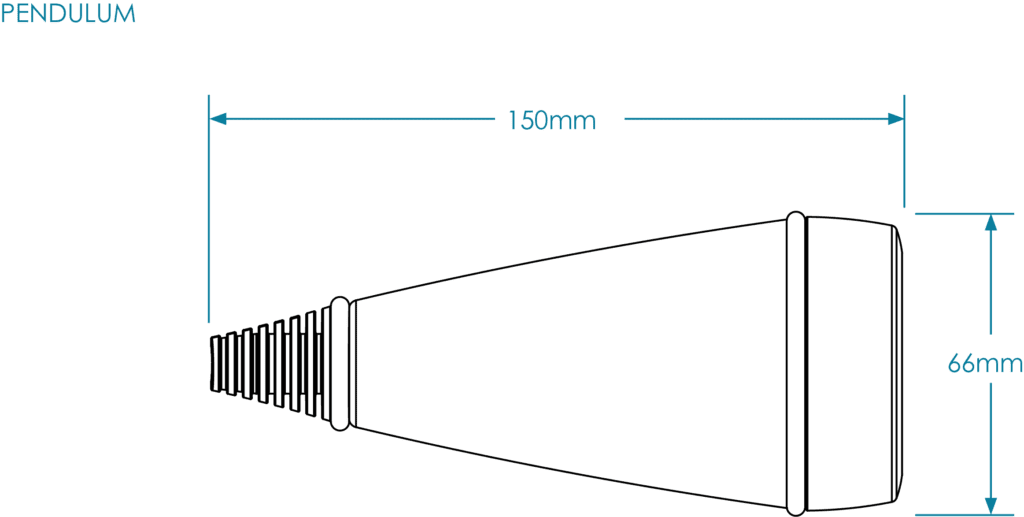 all your questions answered
What can be specified in PENDULUM's aperture? 
An AC power module, or a TUF module.
What are the mounting options? 
There are three different mounting options available for PENDULUM. Firstly, it can be mounted in a cage along with two other units. Alternatively, it can be mounted under a surface, with a cage, or it can be placed free-standing without a cage, wherever desired.