The QIKTRAY cable basket offers a unique combination of features: speed of installation, strength, versatility, aesthetics and a configurability unlike anything that has been seen before within a cable management system. The QIKTRAY has been designed to allow the QIKFIT Power, Data and AV components to simply 'click' directly into the face or back of the basket without the need for separate brackets, clips or parts. It is also possible to stack the single tier baskets to create a sturdy multi-tier solution within a matter of seconds.
We test every pin on every connection in every socket
All units are manufactured using ISO9001 quality controlled components and practices and are 100% tested before dispatch.

cable options:  n/a
materials: aluminium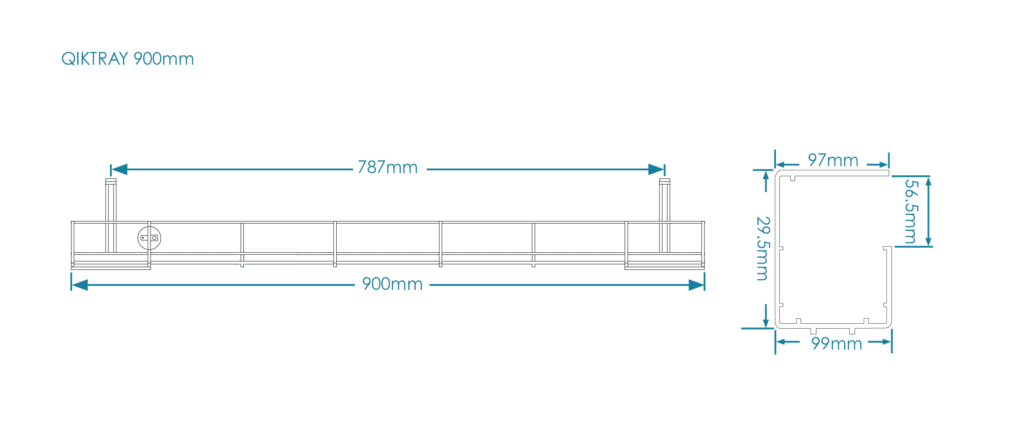 all your questions answered
QIKTRAYS can be stacked on top of each other – no tools required.
Is QIKTRAY compatible with PATHFINDER?
Which units can be mounted on QIKTRAY?