Our QIKFIT TARDIS in surface unit is perfect for meeting tables needing 360° user access to power and data sockets. QIKFIT TARDIS accepts your combination of QIKFIT power, USB charging and Data/AV modules. The compact QIKFIT TARDIS 25 unit can be configured with two power sockets, USB charging ports and Data/AV outlets, ideal for small meeting tables. For larger tables the QIKFIT TARDIS 45 unit with four power sockets, two USB charging ports, and up to five Data/AV outlets will meet most requirements.
We test every pin on every connection in every socket
All units are manufactured using ISO9001 quality controlled components and practices and are 100% tested before dispatch.

Cable options:
• Power/USB modules have GST 18i3 male connectors for connection of an OE starter lead or GST interconnect cable.
Materials:
• Frame & Lid: Anodised aluminium extrusion
• moulded polycarbonate end caps
• Power/Data box: Powder coated mild steel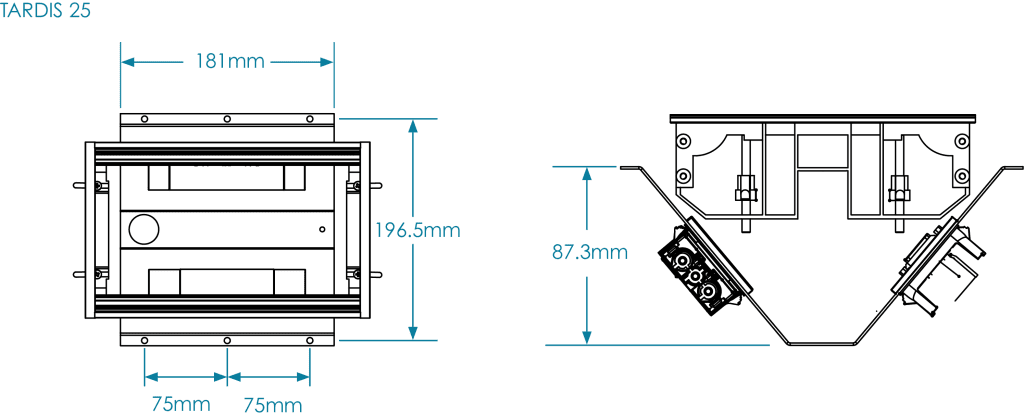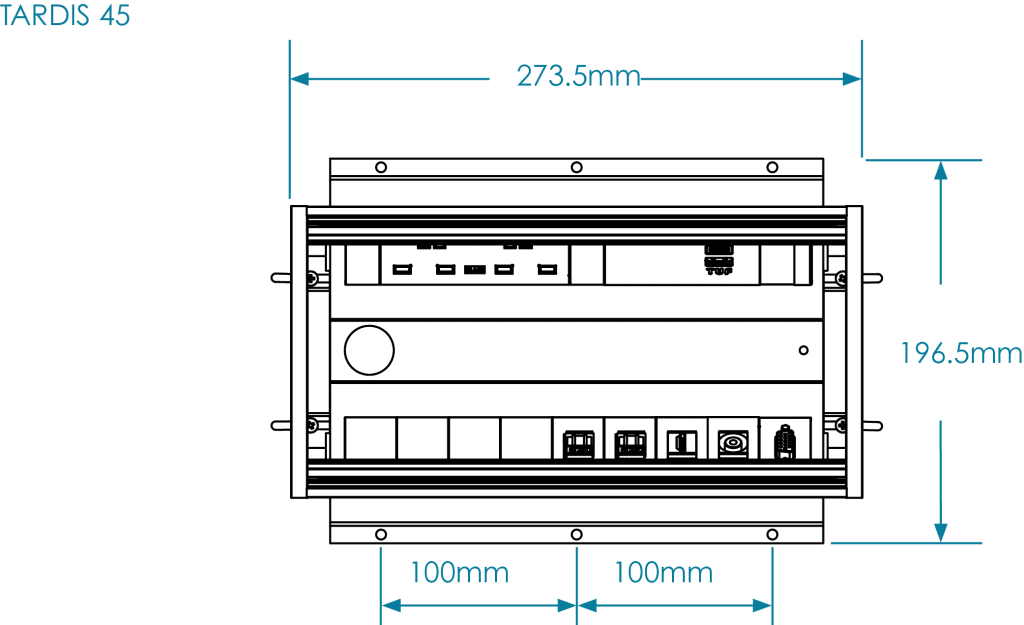 all your questions answered
What can be specified in the QIKFIT TARDIS 25? 
• 1 x QIKFIT 2G power module (+ QF3 spacer)
or 
• 1 x QIKFIT TUF plus 2 x QF05 Data/AV modules
or 
• 5 x QF05 Data/AV modules
What can be specified in the QIKFIT TARDIS 45? 
The QIKFIT TARDIS 45 can be fitted with the following QikFit module combinations, in each of the two stacked apertures:
• 1 x QIKFIT 2G power module (+ QF3 spacer) plus 4 x QF05 Data/AV modules 
or
• 1 x QIKFIT 3G power module (+ QF3 spacer) plus 2 x QF05 Data/AV modules 
or
• 2 x QIKFIT 2G power modules* 
or
• 1 x QIKFIT 2G power module (+ QF3 spacer) plus 1 x QikFit TUF module, 1 x QF05 
or
• 9 x QF05 Data/AV modules
*Locking clips must be removed before assembly